The Best Choice
Popular Courses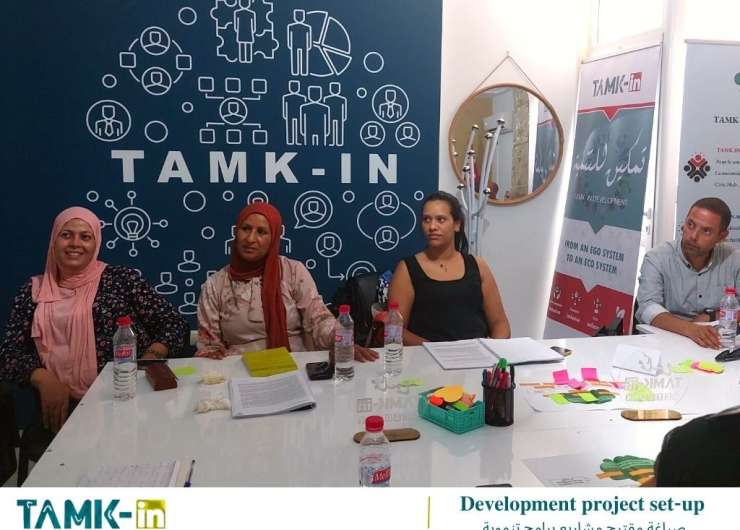 Development Project
Development project set-up
Development project set-up
This course is part of the support to the preparation of projects to be submitted to donors such as the European Union, the African Development Bank, UDAID, GIZ etc.
The Best Choice
Our Events

The Best Choice
The Best Course. Learn anytime & anywhere.
We offer a wide range of training courses to introduce you to the world of associations, donors and development projects by expanding your soft and hard skills. 
We offer a wide range of consulting services : in training engineering, territorial communication and marketing and project management.
The Best Choice
What Our Clients Say
" I am sameh Douiri proud to belong to this community as a facilitator: of TET, project ideation, and soft skills communication being an entrepreneur working in the industrial sector and in the aluminum joinery in particular I intend to share my knowledge combined with the opportunities of integration the process and the tools that offer tamk-in to make adhere the maximum of young people to my project of vocational training of the trades "
a dynamic team, wonderful second family and a real opportunity to learn and exchange with experts BRAVO
"I am extremely grateful for the opportunity I had to participate in Tamk-in exécutif traîner
I had the chance to put in practice the things I learned during thèse session in pratical activites with collègues .
The concept of Tamk-in itself is very interesting in the way that it pushes you to do A LOT of our country to put an positiv impact in our area..
I would highly advise everyone to take the chance to participate in this program.
Special thanks to Tamk-in and our creative traîner Inès Nasri, I Would Never Be a He / بدونها
be me from ego system to écho-system as Inès Said. ."
"
Want to Receive Fresh News?
Subscribe to our daily newsletter to stay ahead of the trending cources and updates
The Best Choice
Order a Free Consultation