The MYSEA project is a regional initiative aimed at enhancing employment opportunities for youth and women through skills development and capacity building. In Tunisia, this project is implemented in partnership with the Tunisian Union of Social Solidarity (UTSS). The regional implementation in Tunisia
is carried out by Tamkin Academy for Development and Training Engineering in six governorates (Tunis, Ben Arous, Ariana, Manouba, Nabeul, and Bizerte), with the goal of empowering 250 young men and women with 880 hours of training delivered by 36 experienced trainers.
The program also involves other partners, including
the University of Palermo in Italy ,
the Educational Training Organization in Greece,
the Lebanese Network for Social Development in Lebanon ,
the Jordan University of Science and Technology in Jordan ,
For more information about the project, please visit the website: www.enicbcmed.eu/projects/mysea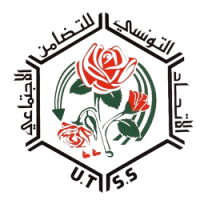 Tamk-in takes on a multifaceted role within the Mysea Project. They are responsible for several key tasks, including:
Logistics Management: Tamk-in oversees the logistical aspects of organizing and executing three training cycles focused on transversal, digital, and sectoral skills. They handle tasks such as mobilizing qualified trainers, securing appropriate premises and training rooms suitable for the different training themes, and ensuring that all necessary equipment, including computers, projectors, and stationery, is readily available for the smooth conduct of the training sessions.
Training Cycles: Each training course consists of five modules, with each module spanning 20 hours. Tamk-in manages the planning, scheduling, and execution of these training cycles. They closely monitor the progress and engagement of the participants throughout the workshops, providing support, guidance, and necessary adjustments to optimize the learning experience for young people, women, and NEETs.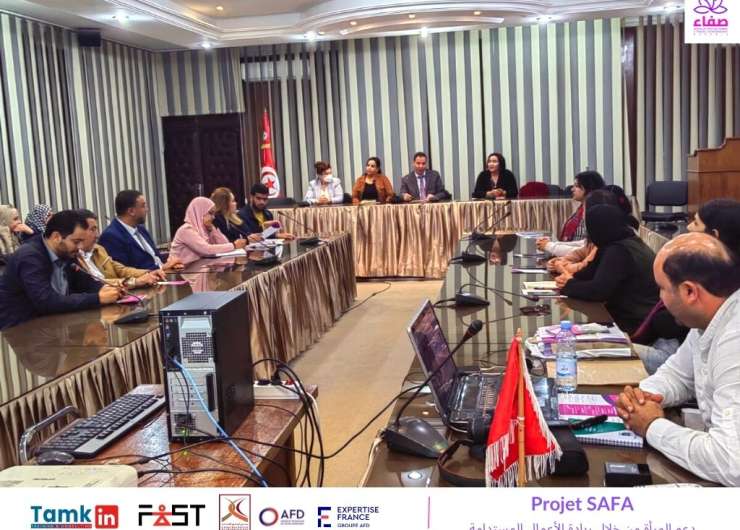 The project (S. A. F. A) Supports and assistance to women through sustainable entrepreneurship is a response to the major challenges faced by Tunisian women in rural areas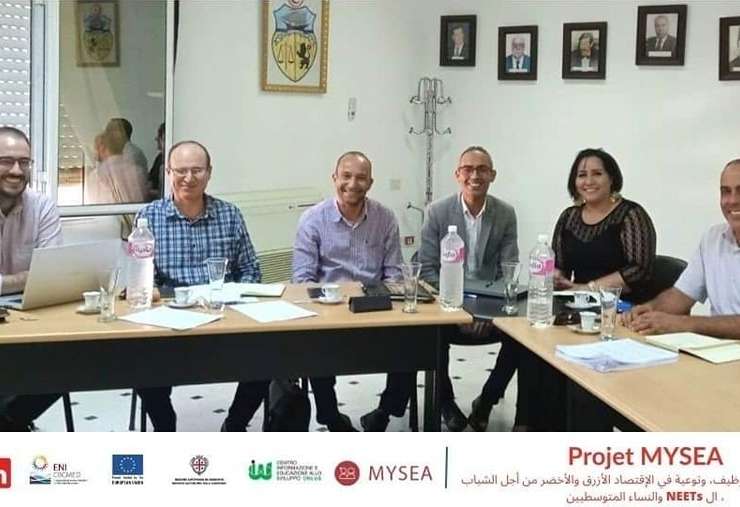 To increase the employability of young people, women and NEETs in the agri-food and waste management industries by developing training oriented to both sectors and strengthening local governance and sector-skills alliances between economic actors and TVET institutions to align the education curricula with sector's needs